Social Entrepreneurial Enterprises, Inc was founded in 2009 by Al Merritt with the goal of creating an organization that would help individuals and leaders embrace their social entrepreneurship capabilities. Merritt, having exited a successful medical device distribution company, enjoyed running a business and was always generous with civic organizations and causes, but he also sought a challenge beyond traditional commerce. All SEE-affiliated projects seek to create self-sustaining efforts that will endure and grow for many years.
Teach a "person" to fish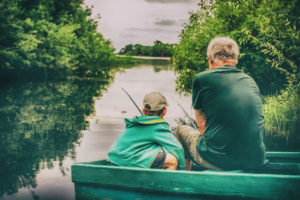 An often-quoted Chinese proverb summarizes the overall philosophy of SEE: Give a man a fish and you feed him for a day. Teach a man to fish and you feed him for a lifetime. Projects undertaken by SEE emphasize training and education. Current projects include training in the hospitality industry in Jamaica; mentoring and counseling at retreat center in Miami; and teaching Bahamian residents how to grow their own produce, among other initiatives.
Partnerships
While actively researching new organizations that might benefit from assistance from SEE, the organization is continuously seeking out executives who wish to embrace social entrepreneurship. Our most successful partnerships involve executives who feel passionate about a charitable cause but want to work within our model to create a successful and sustainable project.  When the entrepreneurial spirit meets a desire to do good works, everyone wins.